Last year during the pandemic, we all felt a sudden cash crunch, leading to a heavy debt burden. With people losing their jobs, people started to lean on credit. In previous years people used their credit cards to buy luxury goods, fancy electronics, exotic locations exotic vacations.
But the current trends suggest that people have started to use credit cards to pay for necessary items such as electricity bills and grocery bills. Those that do not struggle with money are still limited to transact virtually due to the pandemic. Which also increased the usage of credit cards across the world.
People started looking for online payment solutions. In short, one can expect fierce competition among banks and financial institutions to provide the best credit cards to people. In this article, we look at how Samsung Money Cards can make your life easier.
About The Samsung Money Card
Features Of Samsung Pay MasterCard
How To Apply And Access
Pros And Cons Of Samsung Pay
Tips For Samsung Money Card
Benefits Of Samsung Money By SoFi Card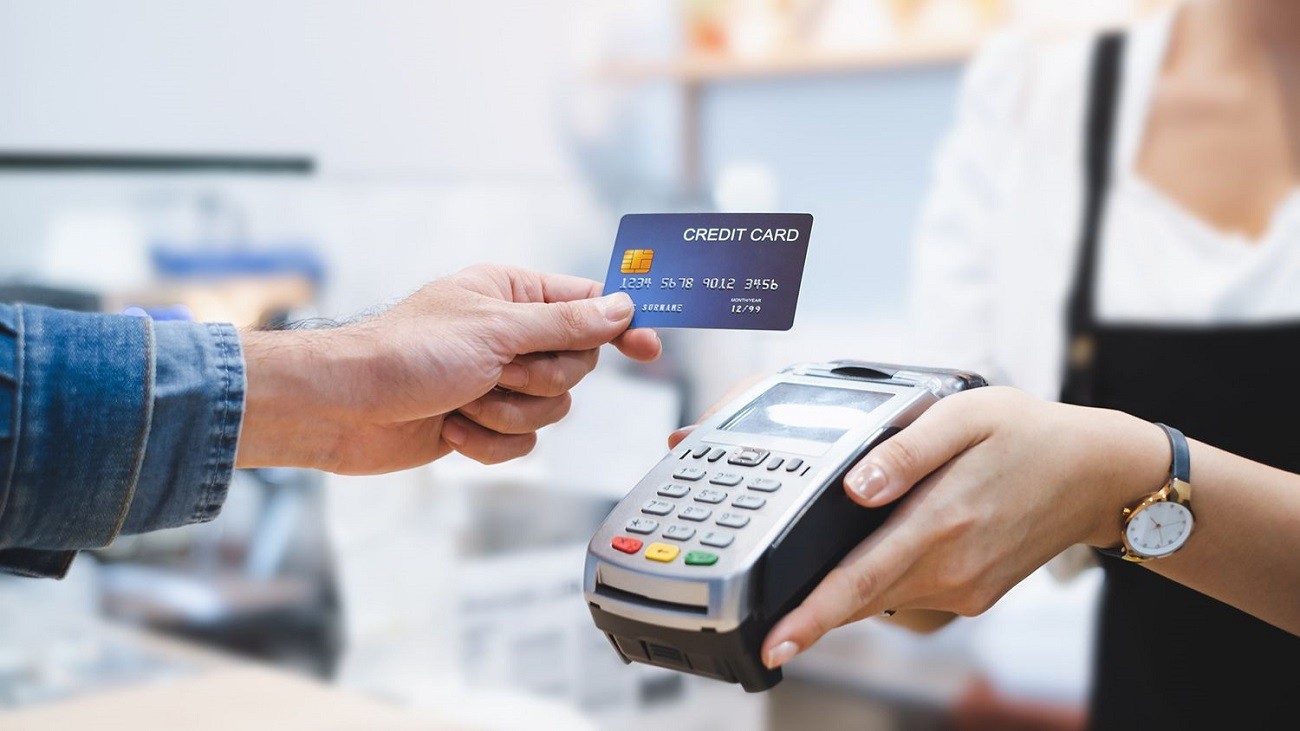 About The Samsung Money Card
The Samsung Money card by Sofi is a tie-up between Sofi Securities LLC and Samsung Pay. It is a cash management facility that allows Samsung customers across all the devices to easily manage payments from one dashboard.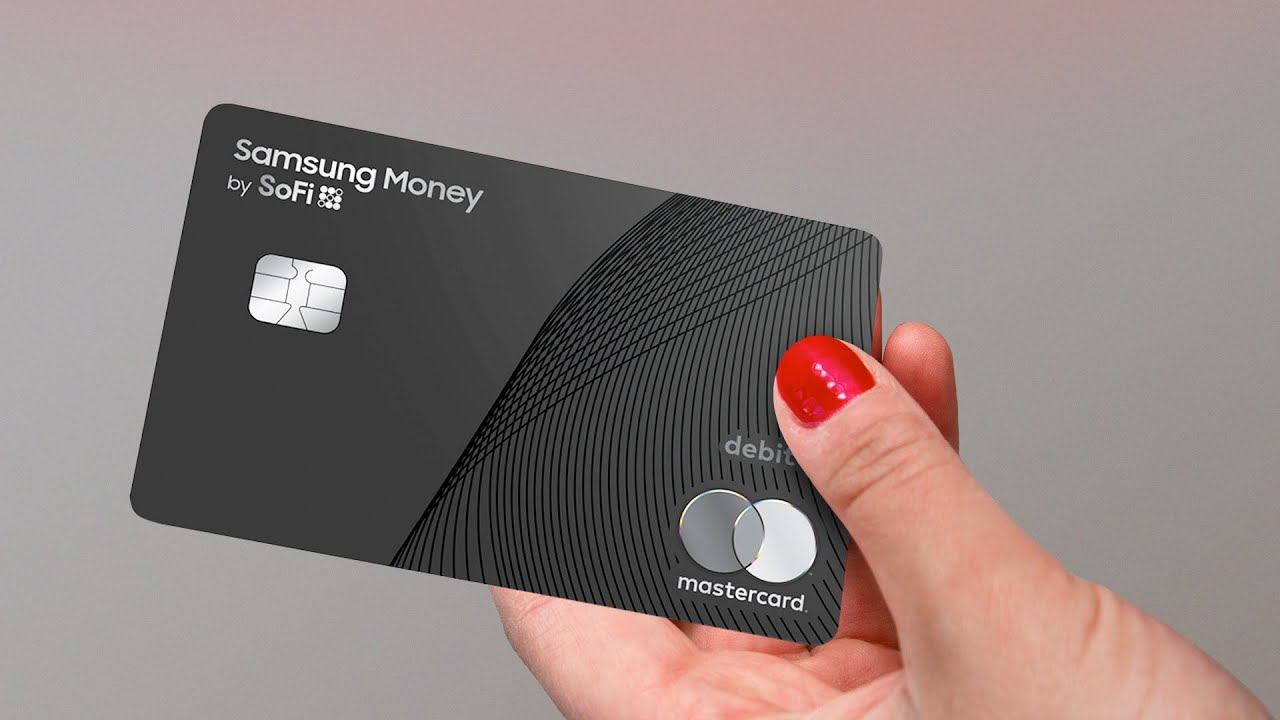 You can use your debit card to make transactions like adding funds and spending money. To use this facility, you must download the Samsung Pay app available on the Google Play Store.
Unfortunately, this app is not available on the Apple Store. This app allows you to swipe your finger and authorize payments at a merchandise store. It is a one-of-a-kind virtual contactless bankcard.
Main Features Of Samsung Pay MasterCard
The top feature that draws people to this new product is zero fees. There are no reimbursement fees when you withdraw money using a Samsung Money by SoFi Debit Card at any of the partner ATMs.
FDIC backs deposits; people with deposits up to $1.5 million are eligible for free programs from partner banks. If you keep a minimum deposit of $500 or transact at least ten times a month with your Samsung Money Debit Card, you get a 0.20% average percentage yield.
Samsung Pay allows automated bill pages like other payment aggregators. Seamless P2P transactions at zero cost and the ability to block your debit card at any time are two outstanding features of this product. Also, you can use the vault facility and decide how you want to save money every month.
Features Of Samsung Pay MasterCard
Very few financial products out there allow you to use debit cards and reward as a credit card. This benefit and feature are also mentioned on the company website as their USP for selling their MasterCard. Saving money has never been easier.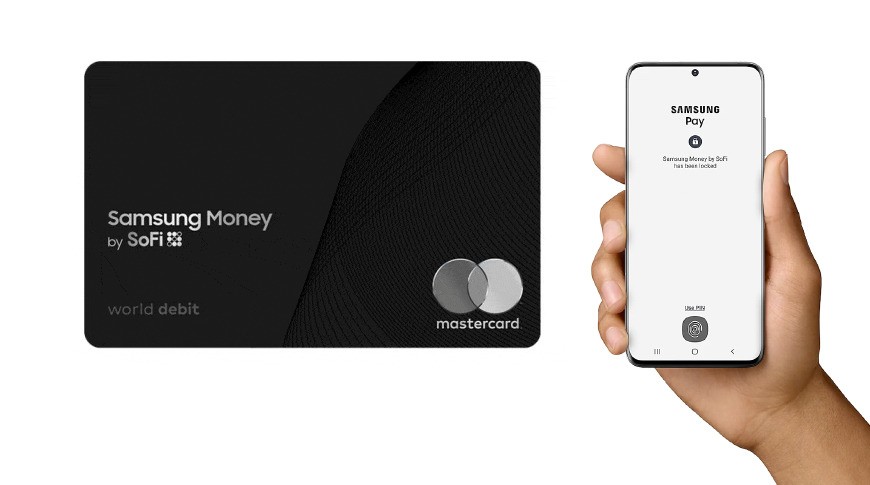 The app provides world-class security and encryption for financial transactions. You can now flag suspicious transactions. You can even hold your account and debit card or change your credentials electronically without physically visiting the bank.
Eligibility Criteria
Anyone who wishes to open a Samsung Money by SoFi account needs to be a US citizen or a permanent resident in the United States. They must be 18 years old and above and have a physical mailing address in the United States. Plus, a social security number is mandatory to open the account.
At the moment, businesses cannot avail of this facility. Only individuals can open a single or a joint account. There is no minimum balance required to be eligible for this account.
Even if you have a dollar in your account, you can get the debit card within five business days. In case of delays, reach out to SoFi customer care.
How To Apply And Access
Once you download the app from the Google Play Store, go to the Money tab and click on Open Account. Please keep certain things ready, like your official name, email, address, permanent address, social security number, and date of birth.
There are a few ways in which you can access the money attached to this portal. You can either withdraw cash from ATMs, send and receive money electronically, make payments, or directly visit the company website.
You are in luck because Samsung Money by SoFi does not charge any fee at all. No overdraft fees, no maintenance fees, no transaction fees whatsoever. The good news is that there are no account opening fees as well. However, please note that the fee structure can change without notice.
How To Download The App
To use the Samsung Money Card by SoFi, you must go to the Play Store and download the app. There are over 100 million downloads on the Play Store. Samsung Electronics Co Ltd has published the app and, they have an average rating of 4.6 given by approximately 1 million users.
Alternatively, you can use your device camera to scan the QR code and download the app from either the Samsung website or its partners. Do note that Samsung Pay is mandatory and, you cannot use Samsung Money by SoFi without using the app.
Pros And Cons Of Samsung Pay
Samsung Pay has got great reviews on the Play Store; however, it is always good to highlight the pros and cons to make an informed decision whether they want to use the app or not. Here are the pros and cons of the app.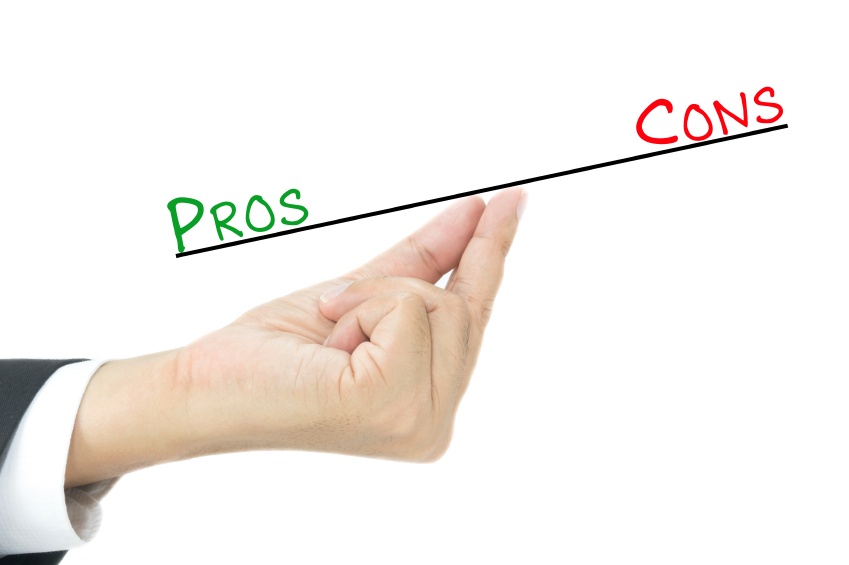 Users have explicitly mentioned that they love the consolidation feature of the app. In short, the ability to add multiple cards in one wallet has made lives easier and hassle-free. People love the contactless feature as it is pay-and-go and does not require exposing credit card pins.
The prompt notifications sent to the users after transactions or to inform the users of their account balance make this app a go-to contactless product. The services made available on the app are easy-to-use and super fast. They don't require you to visit the bank at all.
Cons Of Samsung Pay
Most users have complained about the user interface of the app. For example, they have not been able to pay at gas stations because the card won't authenticate. Sometimes users see no data on the wallet, and it seems that the wallet is lost.
Card verification failure is another drawback of this product. Customers have repeatedly tried to authenticate and verify their cards, but the integration does not work. Moreover, during idle screen time, the app pushes you to add new cards onto the dashboard.
Tips For Samsung Money Card
It is advisable to use a Samsung Money Debit Card only at partner ATMs. Using ATMs outside the network will cost you a transaction fee that Samsung does not refund you for.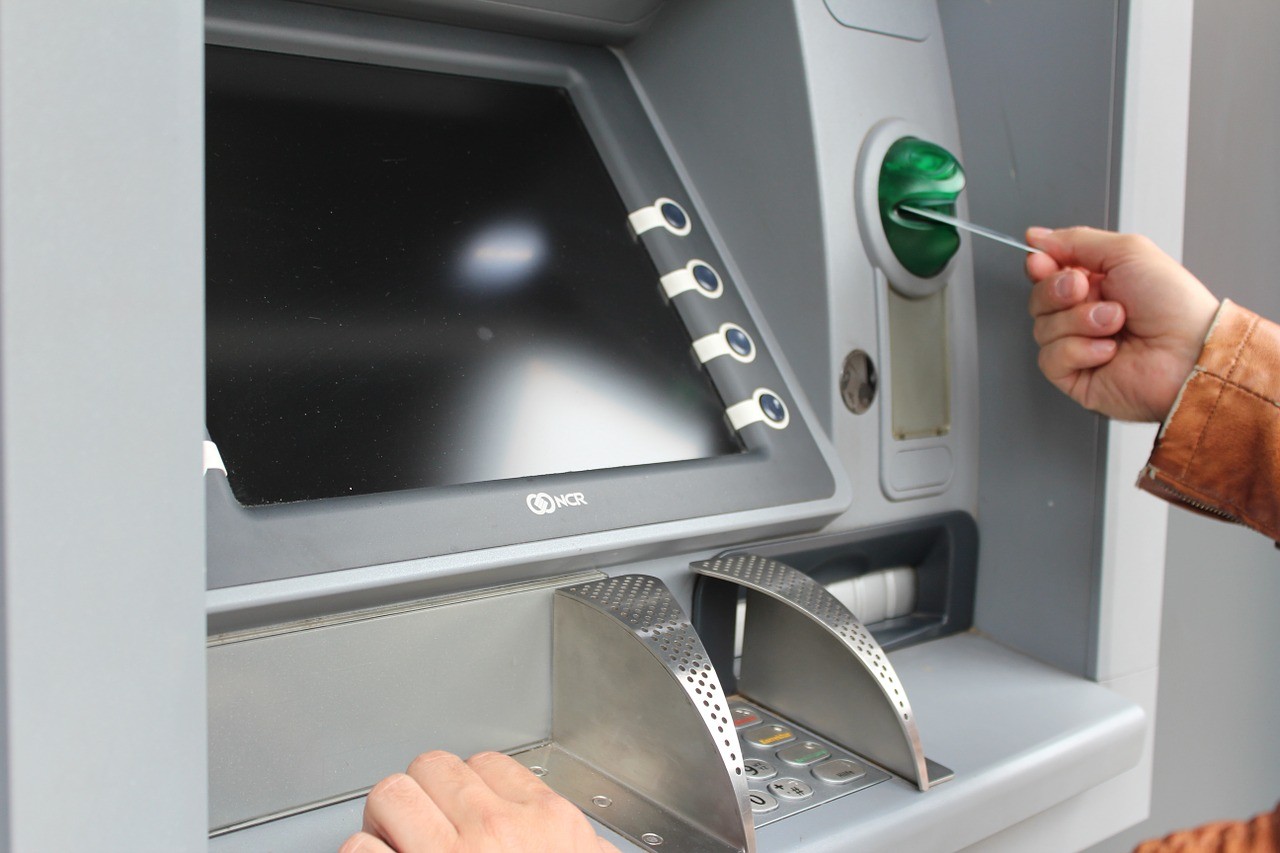 The Samsung Money Card is primarily a cash management tool and, hence it is advisable to learn how to establish good habits of saving money. For people with poor credit, this app allows you to learn better financial practices.
Another pro-tip is that when you try to make contactless transactions, make sure you remove your phone cover or any protective gear to use your card without any hassles. Also, always place the top right-hand corner of your phone onto the card machine to effectively using the contactless facility.
If You Lose The Card
There is a possibility that you lose or misplace your Samsung Money Debit Card. Or you find out that someone stole your card. You can immediately block your account by logging into your portal. It will not only hold your physical card but also freeze your digital transaction.
Do note that blocking the card will not affect some transactions that are made using the account number. Only those transactions that require a debit card number will be blocked. Call SoFi Securities LLC within two business days at 844 977 7634.
Benefits Of Samsung Money By SoFi Card
For a Mastercard, you can expect nothing less than an international experience. Cardholders get up to 15% off airport concierge services. It allows you hassle-free security and immigration processes at certain selective airports.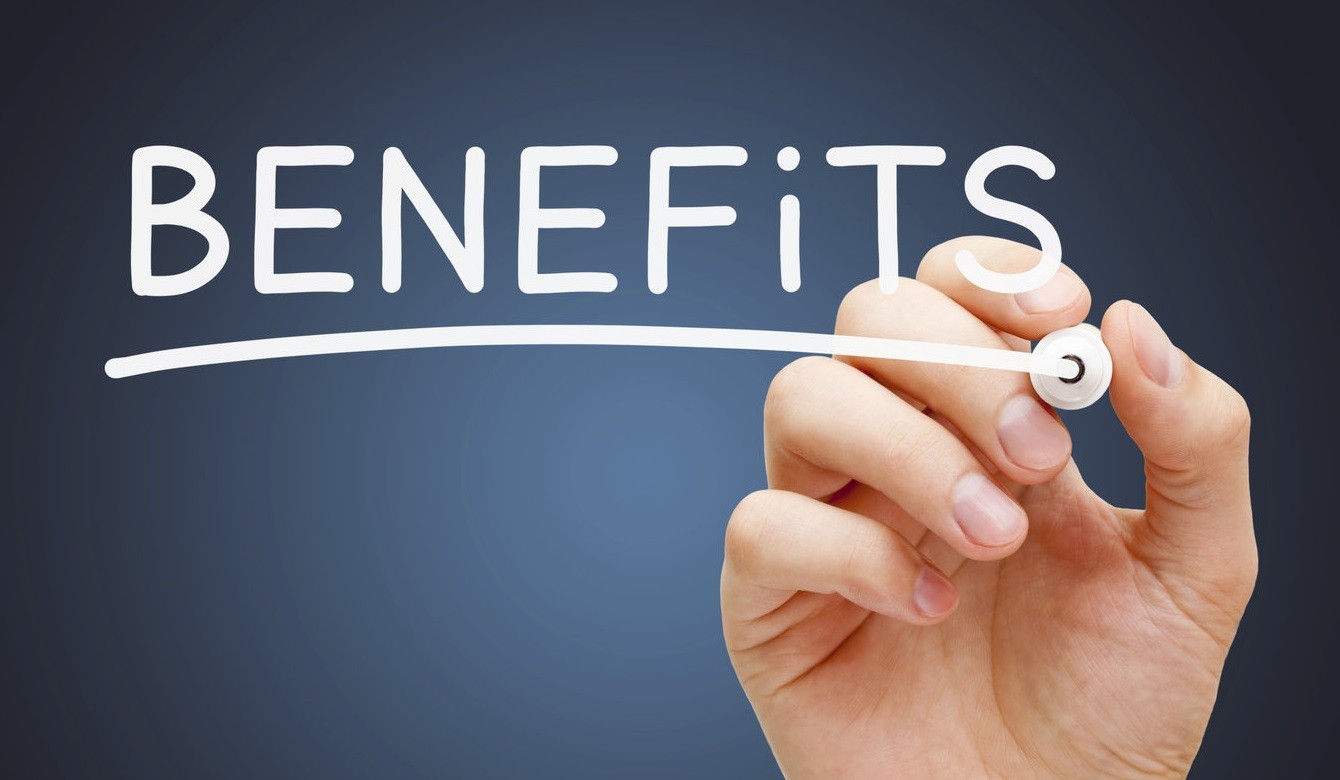 If you are paying your cell phone bills and using the Samsung Money by SoFi Debit Mastercard, you are eligible to get up to $200 back if someone steals your phone. You can make up to 2 claims per year. There is a charge of $25 when you make such a claim with the company.
If you are someone who is an avid golf player or interested in the PGA Tours, then you are in luck. You can get discounted access to both local and overseas golf courses. You may also be entitled to free ground passes for reputable events around the world.
SoFi Securities Contact Information
For more information about the Samsung Money Mastercard, it is advisable to contact SoFi Securities LLC directly. Contact them using the following details.
Their offices are located at 234 1st Street Building, A suite, 4700; San Francisco CA94105. Alternatively, you can give them a call on 302543–2529.
Conclusion
The Samsung Money Card teaches a way to improve your credit score and learn some good habits about financial security. If you are interested in seamless transactions and contactless facilities with great rewards, then this is the card for you. It is important to note that you as clients has credit card rights.
Note: There are risks involved when applying for and using credit; consult SoFi Securities LLC directly or visit their terms and conditions page for more information.