Having a reliable credit card in hand is essential to cater to one's everyday needs. Not only does it provide cardholders with access to tools that can help strengthen their financial capability and foster independence, but it can also be helpful in times of emergency.
Besides this, however, credit cards undoubtedly help users ease through life and the big purchases that come with it, including, of course, paying down debt over time. One such credit card product is the Visa® Platinum Card from U.S. Bank.
For individuals who are interested in working with a credit card that can bring all the capabilities mentioned above and more, the U.S. Bank Visa® Platinum Card might be the one that fits the bill. To know more about this card and how to get this, read on.
What Is The U.S. Bank Visa® Platinum Card? Get To Know This Card
Features And Benefits Of The U.S. Bank Visa® Platinum Card
Learn How To Get This Credit Card From U.S. Bank
Fees And Charges Of The U.S. Bank Visa® Platinum Card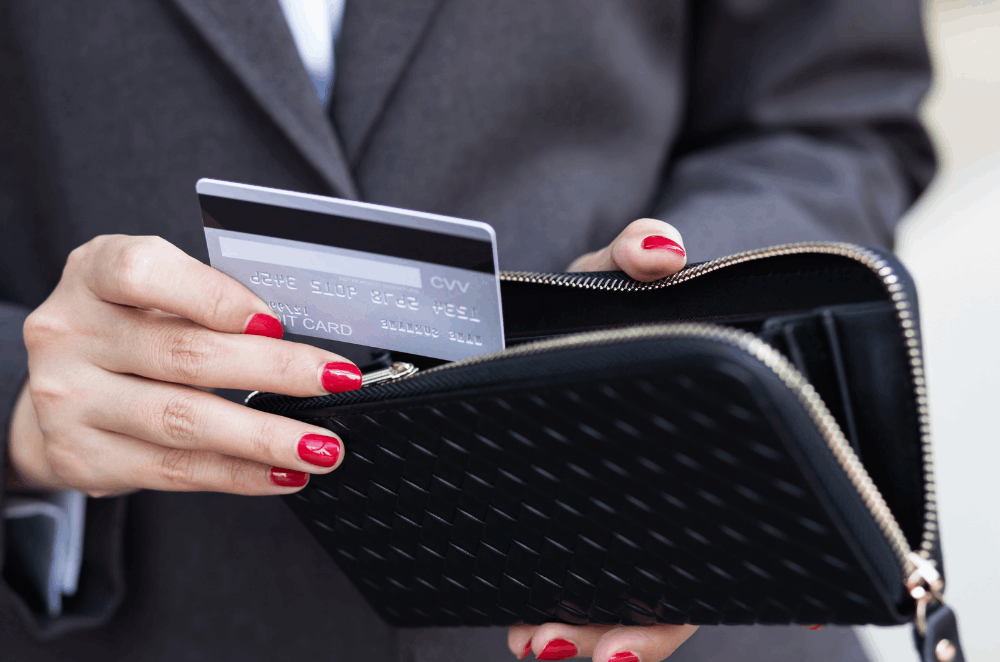 What Is The U.S. Bank Visa® Platinum Card? Get To Know This Card
Before anything else, defining what this credit offering from the U.S. Bank is is in order. Unlike other credit cards on the market, the Visa® Platinum Card is not a rewards card. Instead, it is a financial product that provides users with access to a lengthy period to pay off big purchases or a chance to finally clear off their debt.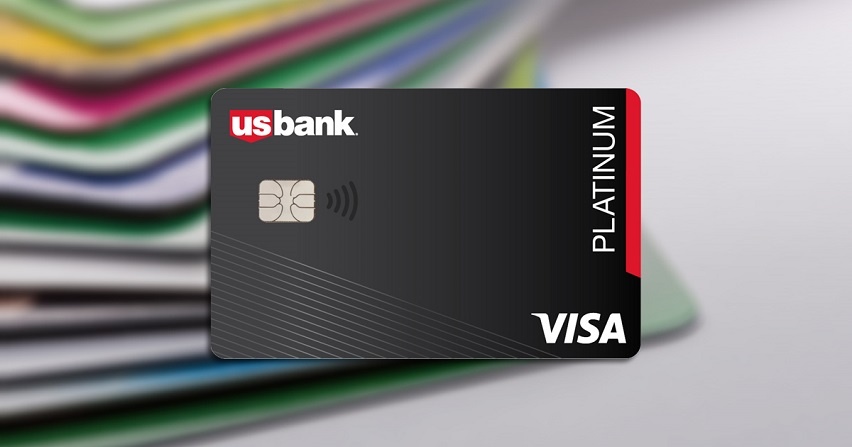 The main highlight of this credit card from U.S. Bank is its ability to let users enjoy a long interest-free period. This means that cardholders can take the time they need to pay off the big-ticket purchases or pay off their consolidated debt without being charged with high-interest rates.
Not the typical card on the market; this gives individuals the opportunity to finance large purchases or pay their existing debt for more than a year and a half, precisely for 20 billing cycles. Not to mention, this same generosity extends to both purchases and balance transfers.
In short, with this card, you can buy that big TV or new gym equipment, perhaps you want to pay for your next vacation. Maybe you need to consolidate some of your debt while having the freedom to pay it off over a more extended interest-free period.
Who Is This Card For?
From what one can see, the U.S. Bank Visa® Platinum Card is designed for individuals who want to make progress in clearing off their debt one step at a time. After all, with the long period being given to users, they can finally avoid incurring new debt while clearing off existing balances.
In addition to this, this credit product is ideal for individuals who are starting in the credit game and looking to build their credit over time. Through this card, users can prove that they are serious about improving their finances, and they are responsible credit card users.
Features And Benefits Of The U.S. Bank Visa® Platinum Card
One of the main highlights of the U.S. Bank Visa® Platinum Card is its long 0% APR. It offers a full 20 months of 0% APR not only for purchases but also for balance transfers. This allows cardholders to save on payments and on hundreds of dollars over time.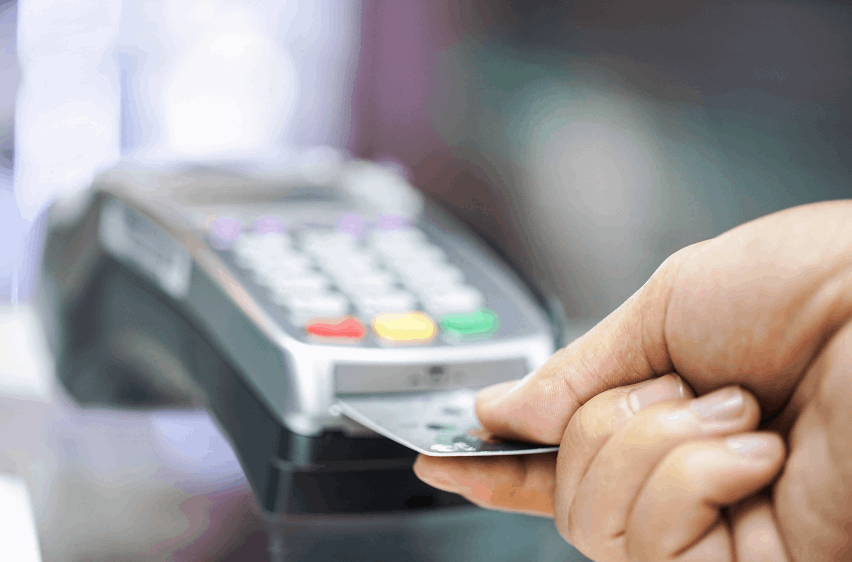 In conjunction with the generous offer of enjoying 0% APR for 20 billing cycles, cardholders will also be given a chance to choose their desired payment due date. With people having busy schedules and lives to lead, they can easily select a convenient time and date to pay every month.
Another privilege that individuals can enjoy while using this credit card is excellent cell phone protection and coverage. Provided users pay using the U.S. Bank Visa® Platinum Card for their cellphone bill; their respective devices will automatically be protected against theft and damage.
Contactless payments also reign supreme using this credit card. Here, Platinum users can enjoy using their cards for contactless payments without having to worry about their security. With this feature, users can take advantage of this offer's convenience, especially as mobile and contactless payments are accepted worldwide.
What Makes This Credit Card Special?
While this credit card seems to give the most basic offerings, it is more rewarding than one can ever think. After all, the U.S. Bank Visa® Platinum Card is one of the only cards in the market to offer a lengthy period to get 0% APR on purchases and balance transfers.
This makes having and getting this card a worthy addition to any wallet. Coupled with its $0 annual fee, as well as the ability to choose payment due dates, it should be clear by now that this card will be a great addition.
Learn How To Get This Credit Card From U.S. Bank
Getting a U.S. Bank Visa® Platinum Card is easy. Interested parties may apply for this card via the online application form found on their website. To apply, individuals may tap on the 'Apply now' section found on the page. Users can get a decision in as little as 60 seconds.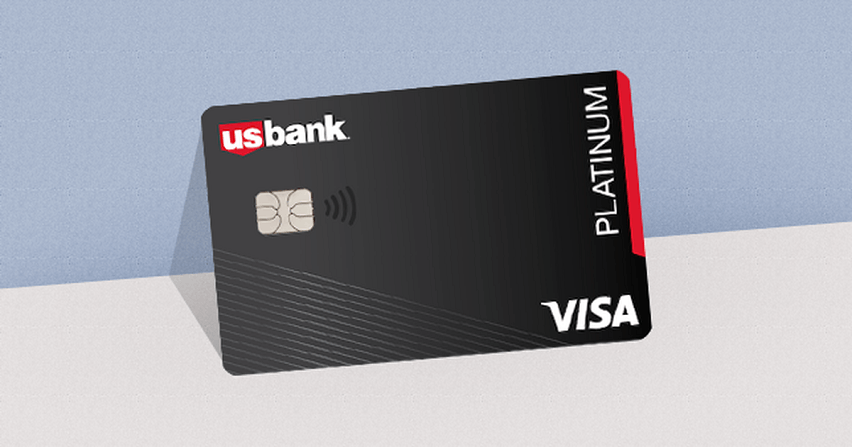 Upon clicking on the 'Apply now' button, users will be directed to a new page that will require individuals to provide their details. These include the applicant's name, email address, and phone number.
Besides the details mentioned above, interested parties must also provide their Social Security number or Individual Tax Identification Number for identification purposes. Moreover, individuals will also be asked for their employment and salary information and housing status, and relevant monthly expenses.
Alternatively, applicants are given the option to log in using their existing U.S. Bank account for a faster and more seamless application. Those who will be approved for a U.S. Bank Visa® Platinum Card will be given a credit limit that matches their creditworthiness.
Know-How To Be Eligible For This Card
To qualify for the U.S. Bank Visa® Platinum Card, applicants need to be at least 18 years of age. Apart from this, interested parties must hold residence within the United States and have good credit standing.
As proof of identification, applicants need to provide their Social Security number or their individual tax identification number to be considered for a U.S. Bank credit card.
However, the bank may ask for other relevant documents and details that may aid them in deciding whether or not to grant the application for a U.S. Bank Visa® Platinum Card.
Fees And Charges Of The U.S. Bank Visa® Platinum Card
For cardholders to keep enjoying the benefits that the U.S. Bank Visa® Platinum Card has to offer, users need to keep track of interest rates and other necessary payments. While this card promises 0% APR for 20 billing cycles, there is a variable annual percentage rate levied on purchases and balance transfers ranging from 14.49% to 24.49% after the introductory period.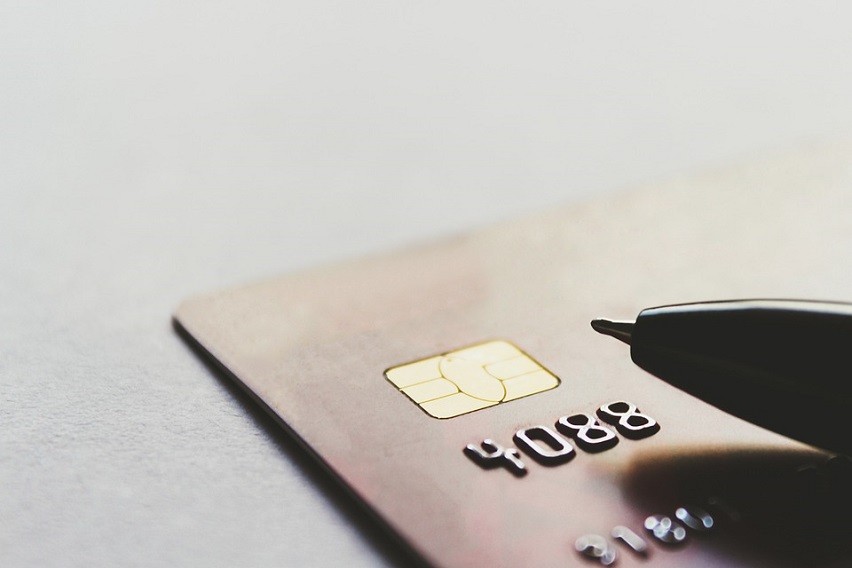 Users should also take note that there is a 25.99% APR for cash advances. However, bear in mind that this rate tends to change and vary according to the market's prime rates.
The credit card does away with annual fees, meaning users can enjoy its benefits for free. However, it does come with other transaction fees, such as the balance transfer fee of 3% or $5 of the amount transferred, whichever is greater. For cash advances, 5% or $10 of the amount advanced will be charged, whichever is higher.
The card also charges fees for foreign transactions. Foreign transactions usually incur charges of 2% for foreign transactions or purchases made in U.S. dollars, while this goes up to 3% for those made in foreign currencies. While there are no over-limit fees, there are late payment fees and returned payment fees of up to $40 each, accordingly.
Bank Address And Contact Information
For individuals who wish to apply for the U.S. Bank Visa® Platinum Card or who need help with their application, reaching out to their customer service hotline is possible by giving them a call at 800-717-6166 from Mondays to Fridays 7 a.m. to 10 p.m. CT and Saturdays from 9 a.m. to 5 p.m. CT.
Alternatively, users may also contact U.S. Bank at 800-285-8585 for the Visa® Platinum Card. They may also make an appointment with the financial institution at their corporate headquarters at 425 Walnut Street, Cincinnati, Ohio 45202.
The Bottom Line
With its ability to provide cardholders access to one of the most extended 0% APR on credit cards, individuals should certainly consider applying for the U.S. Bank Visa® Platinum Card. Not only does this give unique benefits, but it also extends privileges that are designed to suit just about any type of lifestyle.
Disclaimer: There are risks involved when applying for and using credit products. Ensure you consult the bank's terms and conditions page before agreeing to anything.