Are you looking for a credit card that comes with unique rewards, affordability and offers free foreign transactions? That sounds like a dream recipe for every financially conscious person! But Scotiabank has made a dream come true with its new range of Amex Credit Cards.
One of the leading banks of Canada, Scotiabank offers multiple perks with its Gold American Express Card. The interest rates are competitive, and there's a plethora of additional rewards and benefits that come with the card.
Scotiabank is a trusted name in the industry, and its services are laudable. You'll get reliable tech support, risk cover, and financial protection with the card. Want to know what else is in store for you? In this article, you'll learn more about the following:
About Scotiabank
Benefits Of Using A Scotiabank Credit Card
Interest & Other Charges
Eligibility Criteria For A Scotiabank Credit Card
Tips To Qualify For A Credit Card
About Scotiabank
Scotiabank is the bank of Nova Scotia, Canada. The multinational bank has its headquarters in Toronto, Ontario, and is one of Canada's Big Five Banks. It offers international banking services to about 25 million customers across the globe.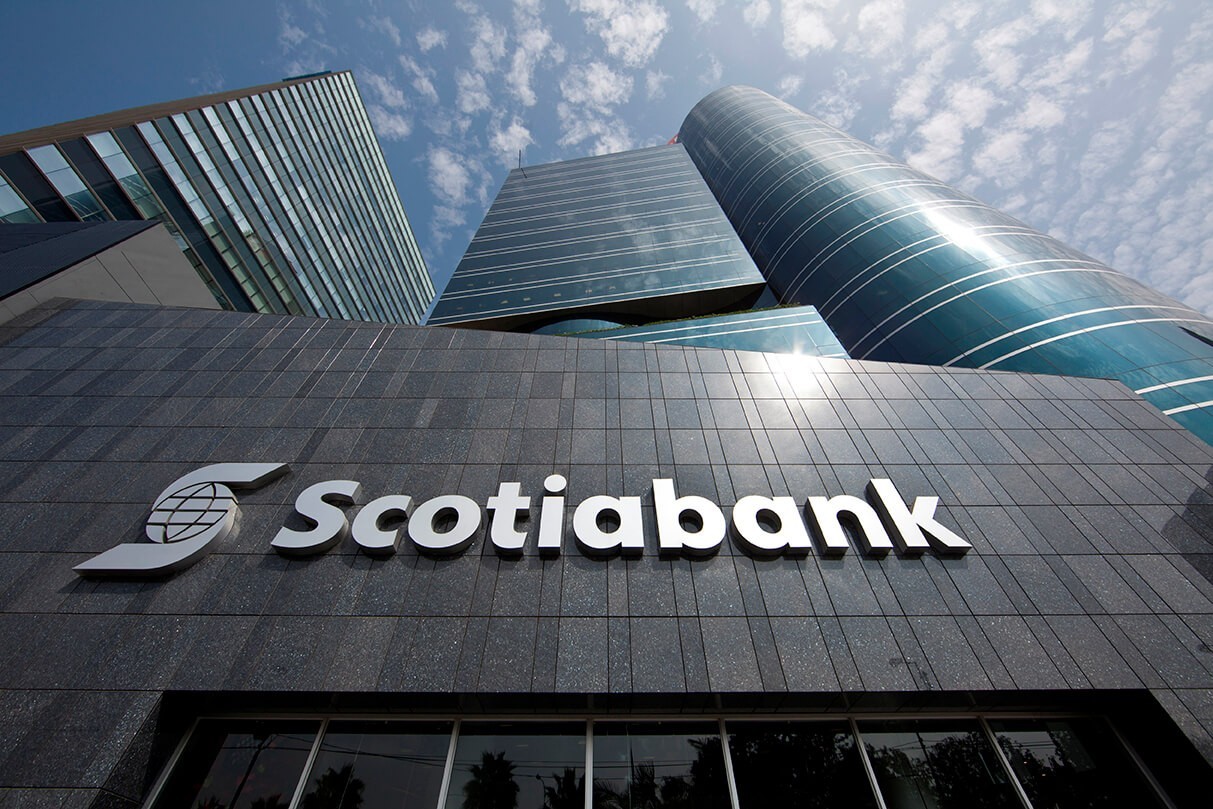 Scotiabank offers several banking services. It includes personal and commercial banking, private banking, investment banking, wealth management, capital markets, etc. With over 2000 branches situated across 50 countries, Scotiabank has the most extensive global reach amongst all the Canadian banks.
The bank brands itself as 'Canada's most international bank.' The third-largest bank in Canada, according to market capitalization and deposits, the bank has assets worth more than CA $1,136 billion. With more than 90,000 employees, Scotiabank trades in the Toronto and New York Exchanges.
Scotia Rewards
Scotia Rewards: The most popular feature of a Scotiabank credit card is Scotia Rewards, an extensive rewards scheme divided into 5x, 3x, and 1x. It provides 5x Scotia Rewards points for every $1 spent on eligible food, drinks, and entertainment purchases.
You also get 3x points for every $1 spent on eligible transit, gas, and streaming services and 1x points for every $1 spent on any other purchase.
Assisting Foreigners, And Insurance Benefits
New arrivals in a foreign country and financial stability do not go hand in hand – unless Scotiabank backs you! Scotiabank offers newcomers several unsecured credit cards without a credit history. These cards are specifically designed for newcomers with an adequate credit limit, interest rates, and valuable rewards.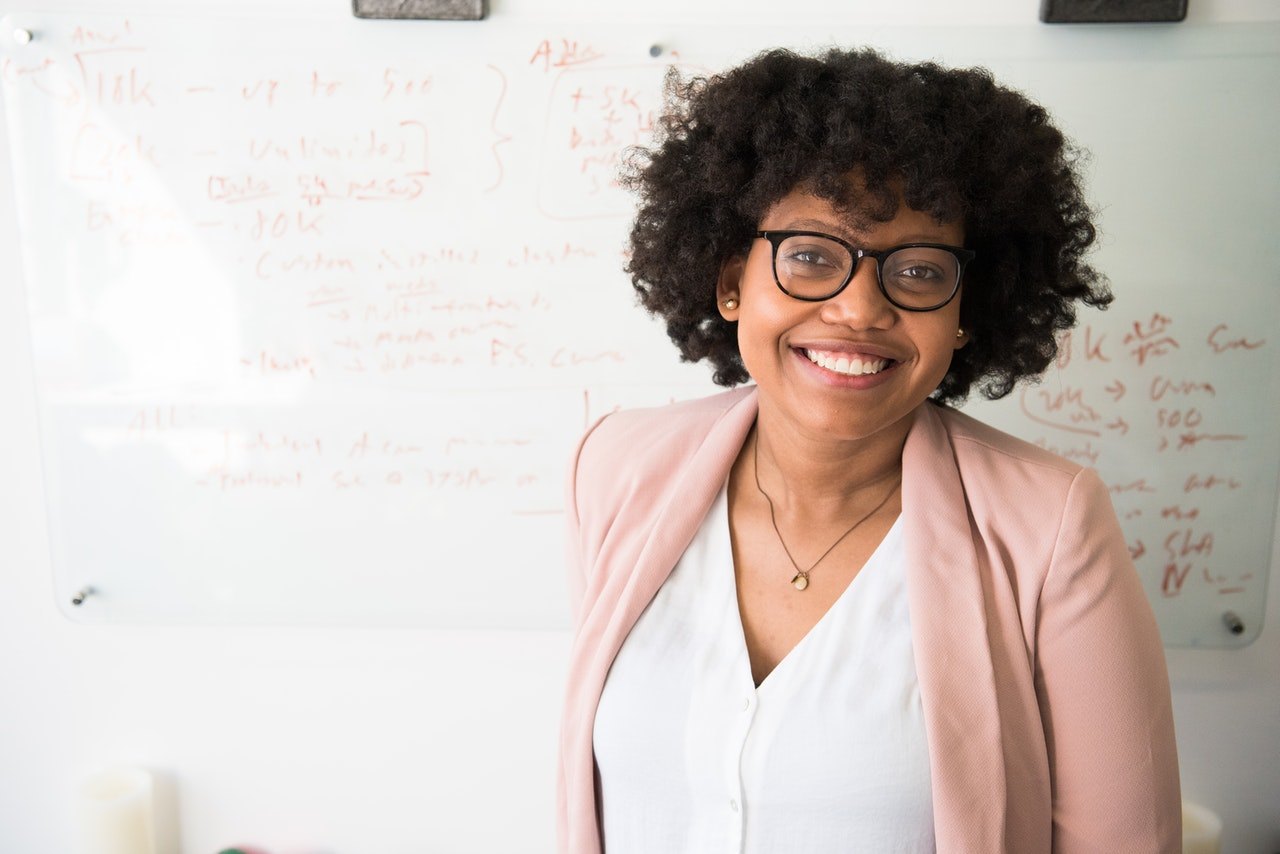 Typically, issuers charge a mark-up of 2.5% on foreign purchases as Foreign Transaction Fees. However, apart from only the exchange rate, a Scotiabank credit card does not charge any Foreign Transaction Fees, making foreign transactions way easier.
Insurance Benefits
Also, Scotiabank credit cards provide eight lucrative types of insurance coverage for almost every spending aspect. They provide coverage in travel medical emergencies and accidents, flight delay, loss, or delay of baggage.
Benefits Of Using A Scotiabank Credit Card
With Scotiabank Credit Card, you get a plethora of benefits that ease up your finances. Some of them are listed below.
Amex Benefits: The Scotiabank Gold American Express Card comes with several offers on everyday card purchases. Other benefits include the purchase of 'Front of the Line' tickets to concerts, movie theatres, restaurants, and 'Front of the Line' Amex Reserved Seats for significant events.
Transit Benefits: Apart from direct travel benefits, Scotiabank credit card offers services such as a cool discount on Priority Pass Membership. That allows access to over 1200 VIP Lounges in airports across the world. It also provides a complimentary Concierge Service for booking tickets and seats.
Secure Payment, Stability, And Protection
Gone are the days of standing and fumbling at the counter with the card machine. Now, with the help of Apple Pay, you can make fast and secure payments with your card easily from your smartphone.
Young, dumb and broke is not as romantic as seen in the movies. Young, financially stable, and aware is the new cool. Owning a Scotiabank credit card helps you be mindful of your credit score, track your spending, and build your credit history.
Scotiabank credit card has one more optional feature called Scotia Credit Card Protection and endless insurance benefits. It provides financial protection to you and your family in contingency situations like death, critical illness, disability, job loss, strike, etc.
Interest & Other Charges
Here's a breakdown of all the charges you'll incur on the Scotiabank credit card.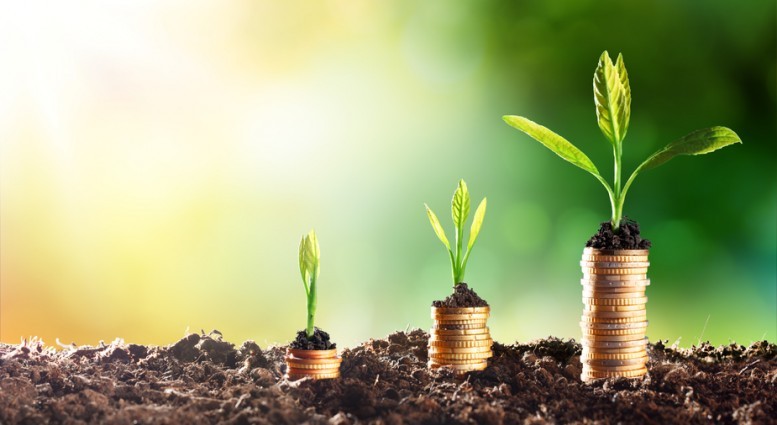 Interest Rate: 19.99% of the purchase transaction.
Cash Advance Rate: 22.99% of the advance amount.
Annual Fee: $120 per year.
Supplementary Card Fee: $29 per year for every other card added to your account.
Foreign Transaction Fee: You will not be charged any fee on foreign transactions, saving 2.5% of the transaction amount each time.
Dishonored Payment Fee: $48.00.
Overlimit Fee: $29.00.
Balance Transfer Fee: $5.00.
Credit Balance Administration Fee: Amount of Credit Balance or $25, whichever is less.
Scotia Credit Card Cheque fee: $5.00.
Cash Advance Counter Fee: It's $5 for financial institutions inside Canada and $7.5 for financial institutions outside Canada.
How To Apply For A Scotiabank Credit Card
Fulfill Eligibility Requirements: Applying for a Scotiabank credit card requires you to fulfill specific eligibility criteria regarding age, minimum income, Canadian citizenship, financial stability, etc. It also requires you to provide permission to access your credit bureau report.
Choose the Right Card: Out of the different options available, each with its benefits, it is imperative to choose the card that works best for you. The Scotiabank website contains several resources to help you figure out the right card for you.
Fill Out the Credit Card Application Form: The most crucial part of obtaining a credit card is filling out details in the credit card application form correctly. Being prepared with the necessary information beforehand eliminates any hassles while filling up the form. Credit card applications are mostly short, straightforward affairs, with results received within a few days to one week.
Eligibility Criteria For A Scotiabank Credit Card
To be eligible to use a credit card in Scotiabank, you need to meet the following requirements.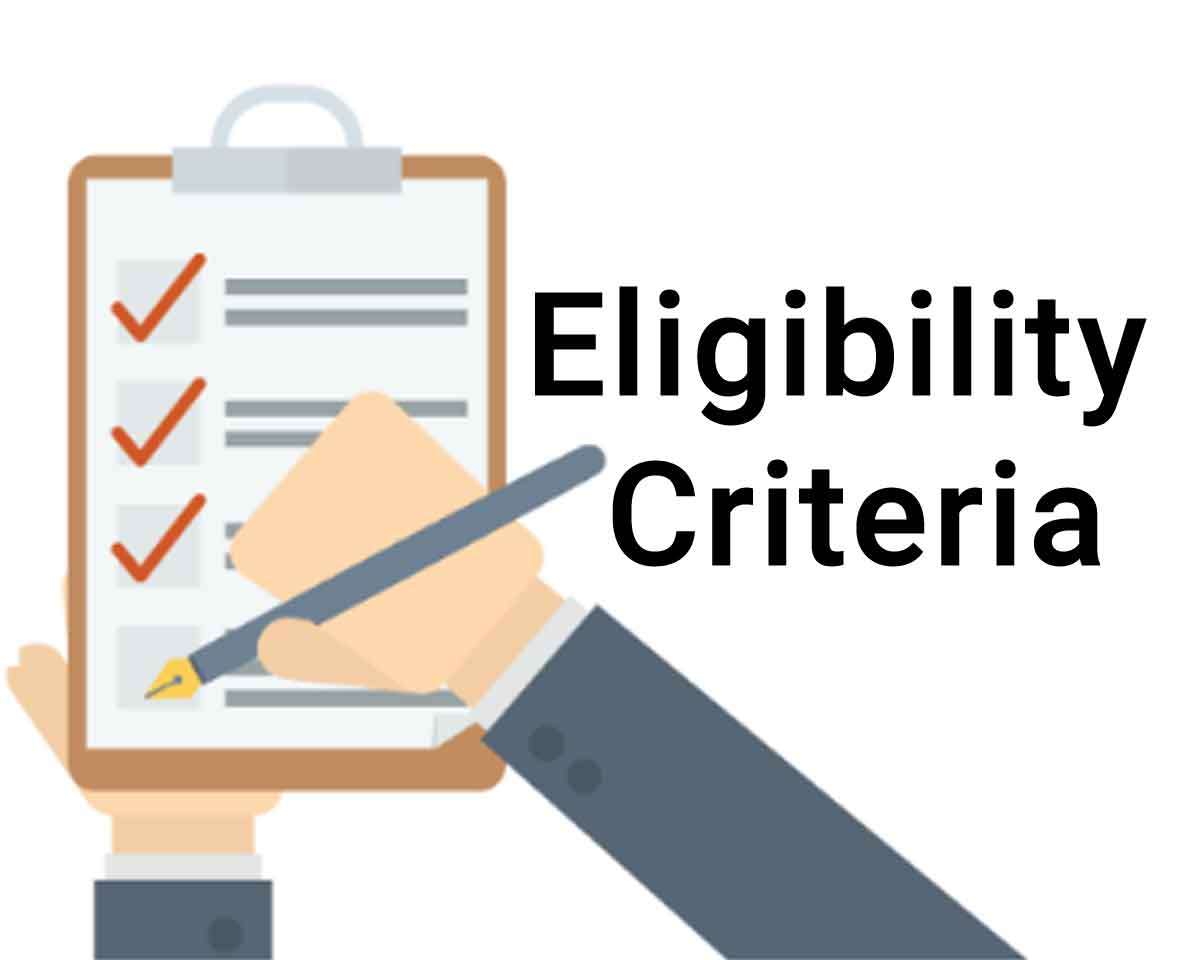 You must be a Canadian citizen or a permanent resident of Canada. You must be above in age of minority in your residential province.
You must have declared bankruptcy in the last seven years. You must be employed and have a regular minimum income of at least $12,000.
If you are a student and are not earning, you must prove that you have a source of regular income in the form of a family allowance or scholarship.
Documents Required
You require the following documents to apply for a Scotiabank credit card. Identity Proof: Driving license, Passport, Voter ID, any Government approved ID. Address Proof: Home Utility Bills (Water or Electricity), Voter ID, Bank Passbook, etc.
You need to provide the bank with your Social Insurance Number (SIN). Employment documents: Employment Certificate, Letter from the Employer, etc.
Income documents: Salary slips, three months bank statements, Income Tax Returns of Previous Years.
Tips To Qualify For A Credit Card
Have a Reliable Source of Income: A reliable source of income is necessary to qualify for a credit card because you need to pay for the credit card purchases you make. The source of income not only needs to be reliable, but your monthly income also needs to be reasonably high per the credit limit that you are applying for.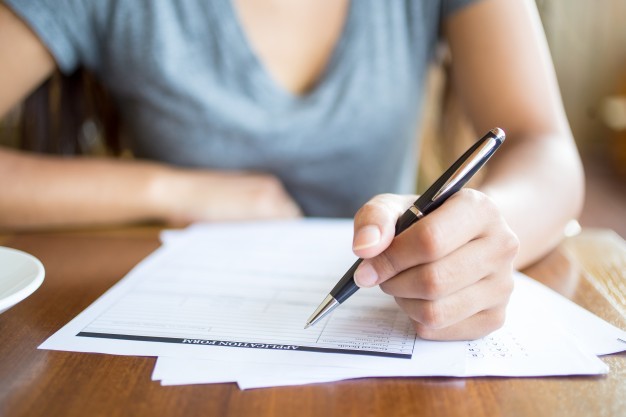 Have a Positive Credit History: Credit history, i.e., the record that shows the responsible repayment of your debts, greatly affects your chances of qualification. A good credit score enhances your chances of approval by a great deal. While some issuers ignore late payments, provided they weren't made in the past two years, others are not so lenient.
Pay Off Current Outstanding Balances from the Same Issuer: A strong tip to qualify for a credit card from an issuer is to clear off any outstanding debts with that particular issuer. Eliminating (or at least reducing) such outstanding balances dramatically increases your chances of qualifying for a credit card.
Call for reconsideration involves calling up and asking for manual reconsideration of your application or plead your case to a representative and explain the reasons why you should qualify for a credit card.
How To Contact The Bank?
If you need more information on the credit card or have any questions about bank policy, you can contact Scotiabank reps. Below are the contact details of the bank.
Address: Scotiabank 7-Eleven, 618 1st Ave W, Calgary, Alberta S9X 1N7, CANADA.
Phone Number: 1 (800) 387-6466 for USA/Canada residents; (416) 288-1440 for Greater Toronto Area; 1 (800) 645-0288 (Text telephone services for Canada/USA residents with hearing impairment).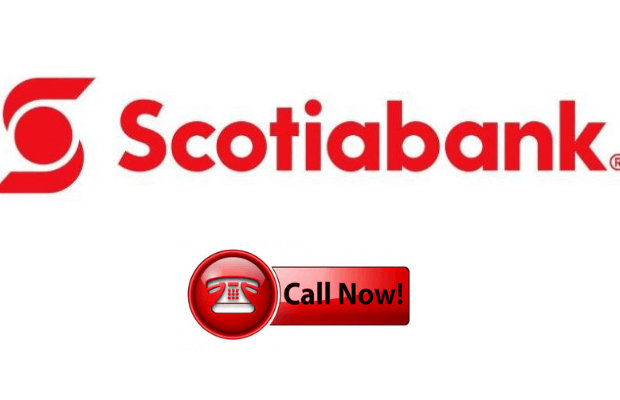 Conclusion
Scotiabank credit card is an excellent choice for frequent shoppers and those who're always on the go. The numerous benefits coupled with the bucks you save on foreign transaction is an irresistible offer. You can also check out the other American Express card variants and choose the best for you.
Disclaimer: There are risks involved when applying for and using credit products. Ensure you consult the bank's terms and conditions page before agreeing to anything.