The lifestyles of the rich and famous have almost always eluded and intrigued the rest of the world. From eating in fine dining establishments, jet-setting into the most exotic of places to buying the most luxurious designer items, these are undoubtedly some benefits that one can only dream of having.
With the lifestyles that these affluent people lead, it comes as no surprise that they often qualify for some of the world's most exclusive credit cards. Most of these come as invite-only credit cards geared towards high rollers, big spenders, and frequent jet setters.
These exclusive credit cards give the rich and famous the capacity to fuel their lavish lifestyles and the power to keep their valuable image. Get to know these cards, what these financial products offer, and how one can get their hands on these. Take a look.
American Express Centurion Card
JP Morgan Reserve Card
Dubai First Royale Mastercard
Coutts Silk Card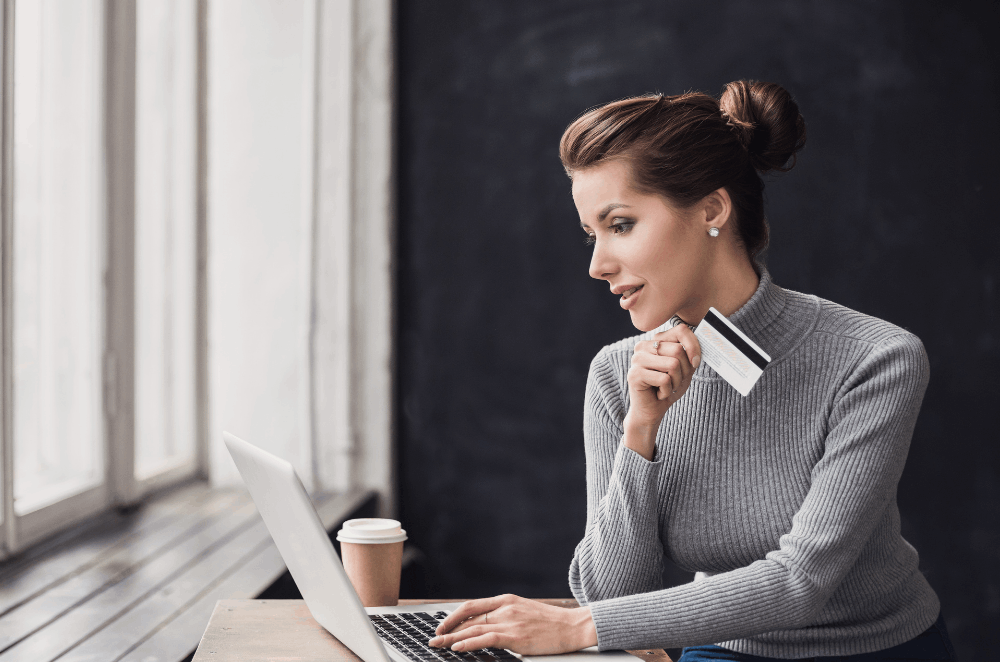 American Express Centurion Card
The perennial and most popular card on the market is perhaps the black card. The American Express Centurion Card has already become synonymous with the black card, and it is touted as the most exclusive card in the world. It can't even be found on the American Express website, with this being an invite-only credit card.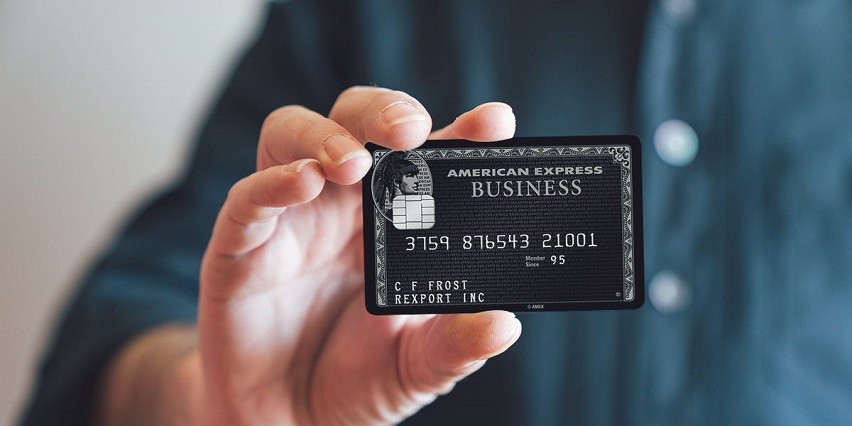 One of the main perks of this credit card is the rewards earning capacity. For every dollar spent on purchases, cardholders can earn 1 Membership Rewards point for purchases below $5,000. Meanwhile, 1.5 Membership Rewards points can be earned for purchases worth $5,000 and up.
The beauty of these Amex Membership Rewards points is that cardholders can use these points to redeem hotel stays or even flights. These can also be redeemed for dining, retail, and travel gift cards. Other benefits include having Equinox gym memberships, a $1,000 credit for Saks Fifth Avenue, and more.
Although this card comes with travel benefits, such as Executive Platinum status in Delta, Diamond Status in Hilton, and airport lounge access, one of the standout offerings from Amex is the personalized concierge services. Cardholders can take advantage of this for just about any request they have – including getting hard-to-come-by tickets and even dinner reservations.
Qualifying For This Card And Other Essential Information
Getting this black card is a dream that many individuals have, what with the power it gives its cardholders. However, one of the main requirements of this card is having or using other American Express cards and being an active cardholder for at least one whole year.
The other main requirement that individuals need to have in order to, at the very least, get an invite is to charge around $250,000 to $450,000 on their existing Amex cards. Once the select few have been approved, they'll be charged an initiation fee of $10,000 and an annual fee of $5,000.
Apart from the aforementioned fees, it commands a prime rate of 12.74% APR, but balances need to be paid in full every single time. Despite the hefty application/initiation fee that comes with the Centurion Card, it does away with foreign transaction fees, ideal for those who travel the world.
JP Morgan Reserve Card
This card alone exudes luxury, and rightly so as the JP Morgan Reserve Card is yet another invite-only offering. Just like the previous card, this is also quite elusive, with no way to apply online. It does, however, offer cardholders maximum rewards earning capabilities.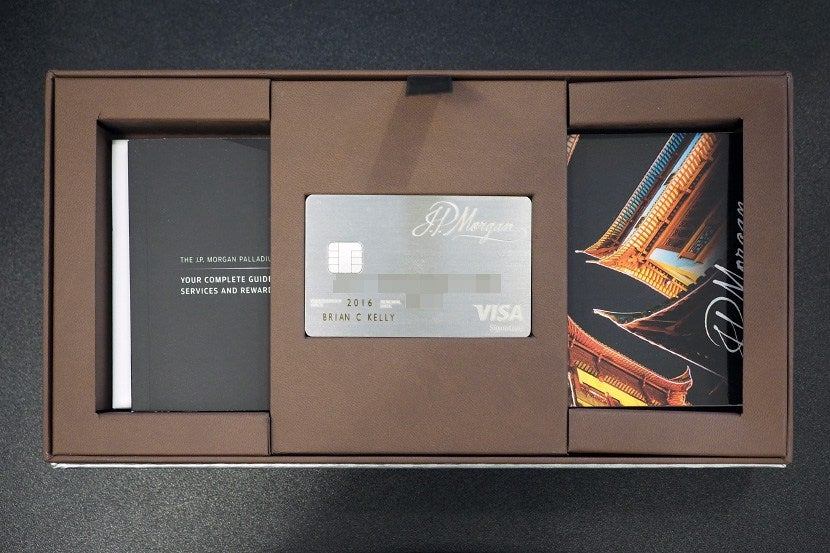 For one, cardholders can get 3 points towards the card's rewards benefits program; these points can be spent on travel and dining worldwide. What's more, individuals using this card can enjoy 50% more of their points when these are redeemed for travel, hotel accommodations, car rentals, and more.
Designed for frequent travelers, this credit product extends $300 annual travel credits to offset and reimburse travel purchases made on the card. Complimentary airport lounge access and $100 credit for TSA PreCheck or Global Entry will also be given on top of travel protections.
For other benefits, cardholders can enjoy a complimentary DashPass subscription, $60 in annual statement credits for DoorDash, free Lyft Pink, which gets members priority pricing and airport pickups, and many others.
Qualifying For This Card And Other Essential Information
To get the Reserve Card, individuals must visit the JP Morgan website and make sure to have assets amounting to at least $10 million managed by JP Morgan to receive an invite.
Individuals who own this credit card have a much preferable annual fee compared to the black card. This JP Morgan Reserve Card commands a $595 annual fee. While still quite high, its numerous benefits make up for its price tag.
Dubai First Royale Mastercard
The most elite credit card throughout the whole United Arab Emirates (UAE) is no other than the Dubai First Royale Mastercard. True to its name, this card is linked to royalty – with its gold trimmings, white solitary diamond right smack in the middle, and this exclusive credit card only offered to the super-rich and members of the royal family.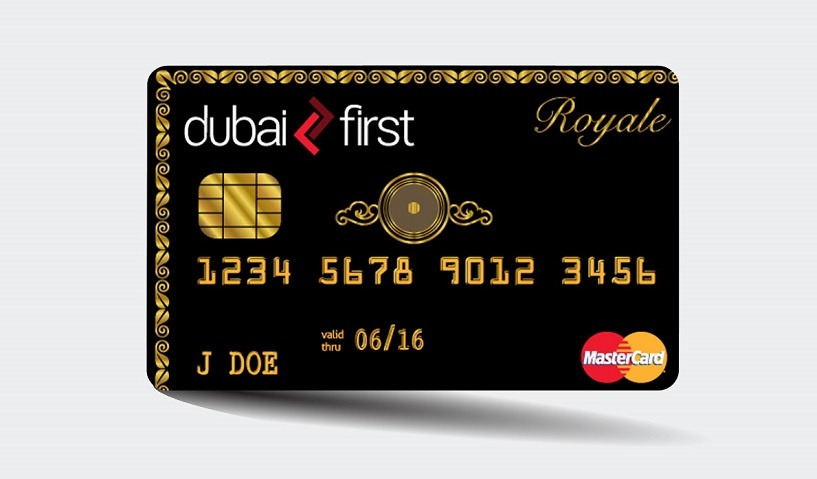 What's great about this credit product is that there are no credit limits and no restrictions whatsoever, meaning the sky's the limit for those lucky ones who qualify for this card.
Apart from no credit limits and restrictions, there are no particular benefits, especially with clients not being interested in getting discounts. With service at the helm, Dubai First ensures that cardholders get access to a dedicated relationship and financial manager.
These managers can handle financial-related concerns and other requests or needs 24 hours a day, seven days a week. These include getting tickets, meeting requests, and whatever else cardholders might need immediate assistance with.
Qualifying For This Card And Other Essential Information
The Dubai First Royale Mastercard may get the majority of its clientele from the UAE, but it also extends its coverage to people worldwide. However, as an invite-only card, this is not normally available on their website for application.
Another requirement by Dubai First is that individuals need to live within the UAE and have a high network or be a member of the royal family to be scouted by Dubai First.
There is an initiation fee of 7,000 UAE Dirhams for this credit product with a variable interest rate of 2.59% to 3.59% per month. It requires a late payment fee of AED 230.
Coutts Silk Card
Last but certainly not least on our list is Coutts Silk Card. This card is both a credit and charge card of sorts that the British royal family reportedly uses. Dubbed as the most exclusive credit card throughout England, this definitely deserves a spot on this list.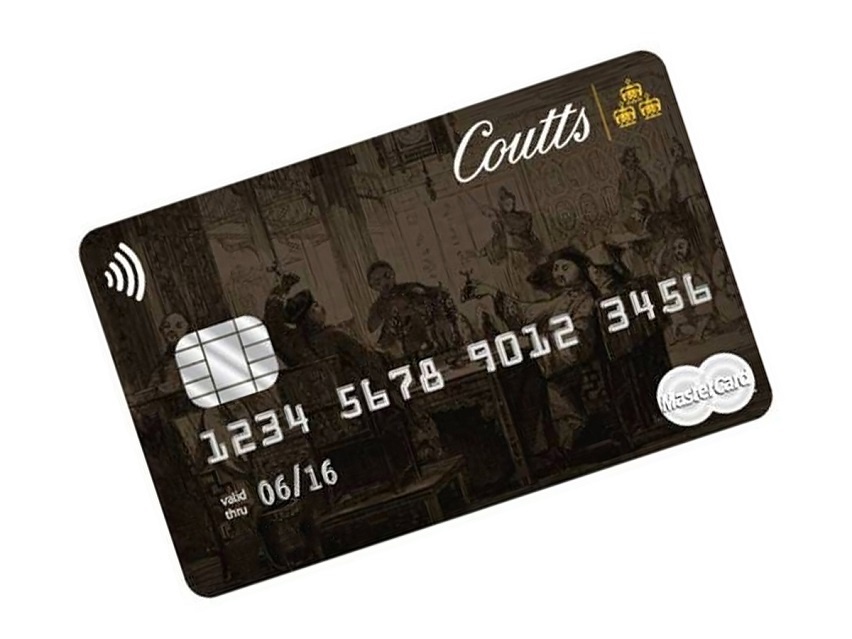 The Coutts Silk Card is designed for frequent travelers and jet setters, much like those who belong to the royal family. It comes with access to more than 700 airport lounges across 300 airports courtesy of LoungeKey. To complement this experience, cardholders can enjoy 0% non-sterling transaction fees.
One of the key highlights of this credit product is the high monthly spending limit. Cardholders even can get additional cards, with each of these having spending limits catered to the users' lifestyle and needs. As part of their rewards program, Coutts offers cardholders Coutts Crowns which individuals can use to redeem certain luxury items and experiences.
Coutts Crowns can be earned when purchasing goods and services using the Silk Card. Truly fit for royalty, the Coutts Silk Card caters to just about any cardholder's need, with a 24/7 concierge available. From booking events, hotel upgrades, dining, and other social events, the Coutts Concierge is ready to help.
Qualifying For This Card And Other Essential Information
Individuals aged 18 and above will be considered for the Coutts Silk Card. However, applications and invites for this credit card are usually extended to individuals who have and are willing to have their assets totaling one million pounds or more to invest in Coutts.
Once an individual becomes a client of Coutts, they can obtain the Silk Card that many individuals so deeply desire. This card has no annual fee or foreign transaction fees, making the benefits of this card greatly outweigh the membership requirements.
The interest rate for this card is 0%, but this can vary depending on the cardholder and remains at the bank's discretion. The same principle applies to the credit limit given to users, albeit these generally err on the higher side. The card also comes with a cash fee of 2% (minimum of £1.50).
The Bottom Line
These are just some of the most exclusive credit cards in the world. From what one can see, there are vast differences between the types of benefits and privileges offered by these cards compared to most standards credit cards offered in the market today.
Disclaimer: There are risks involved when applying for and using credit products. Ensure you consult the bank's terms and conditions page before agreeing to anything.