Lloyds Bank is one of the 'big four' retail banks in Britain that deals with extensive financial services including current accounts, credit cards, loans, car finance, savings, ISAs, investing, pensions, mortgages, different kinds of insurance.
The best part about this remarkable financial institution is its initiative to make financial management safe and secure in the form of Lloyds Bank Mobile Banking application. Other than basic features of banking such as transfer of payment, paying the loan, resetting the password, and etc., it also allows users to apply for Lloyds Platinum Purchase Credit Card.
Lloyds Platinum Purchase Credit Card is a 0% purchase and balance transfer card that can be applied even if a customer already has a credit card. In this article, I'm going to share with you all about the Lloyds Platinum Purchase Credit Card and whether it would be a good fit for your smart purchasing needs.
About Lloyds Bank Mobile Banking App
Built-in Security Technology
How to Download
How to Apply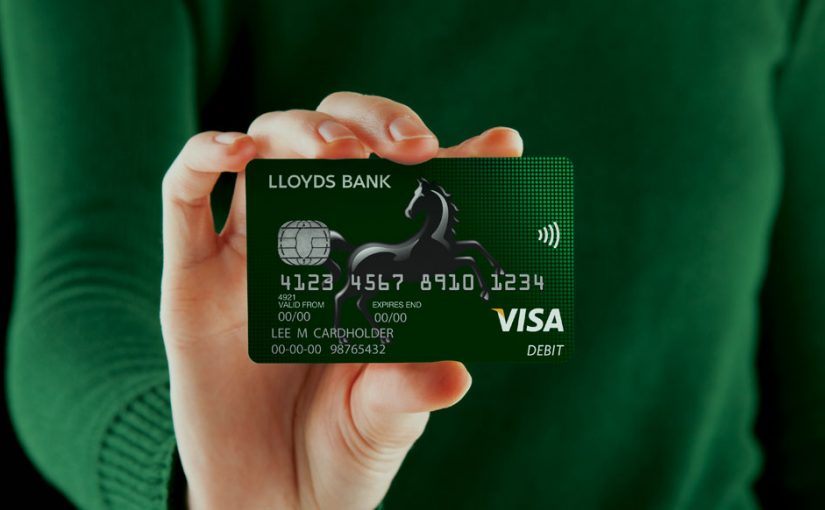 About Lloyds Bank Mobile Banking App
Lloyds Bank is one of the top-rated retail and commercial banks with branches in England and Wales. It serves ease and convenience to its customers in the form of Lloyds Bank Mobile Banking, a mobile application that lets Lloyds Bank's customers access secure online banking.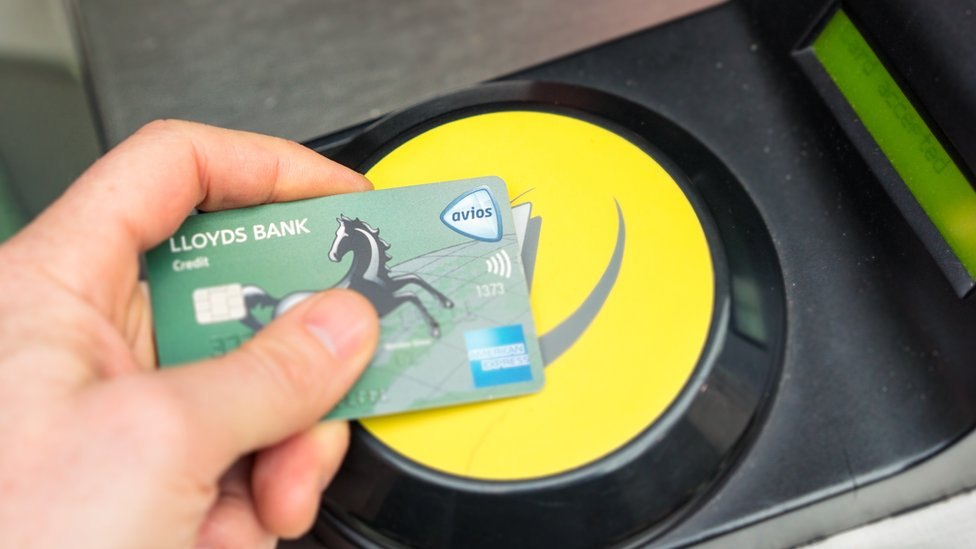 Millions of customers currently use this app for a simpler and faster banking experience. By registering on the app, users will be able to create a secure link between their internet banking profile and their mobile devices.
What's more phenomenal is that it allows the customers to apply for products like credit cards and pay their credit card bills in the same place. Before understanding how to apply for Lloyds Platinum Purchase Credit Card on the app, let's learn more about the great features it offers.
Applying for credit cards is easy, and qualifying is straightforward. With the bank's One Check feature, you can find out if you're eligible for any of their banking products in a simple way, taking only 5 minutes of your time, with no obligation to apply. this process doesn't affect your credit score.
Key Features of Lloyds Bank Mobile Banking
Lloyds Bank Mobile Banking is a seamless solution for Lloyds Bank's customers as it allows them to conduct almost all their banking needs close at hand. These include checking balances and pending payments, making personal or business transactions, paying loan or credit card bills, paying in cheques, and more.
In addition, a user can also reset a password if it is lost or requests a new PIN. The app also allows bank customers to update their contact details, so that they do not miss any important information. In short, it is an end-to-end banking solution to help customers enjoy their services.
For individuals who have no idea how to register their device for internet banking, there are Youtube tutorials that offer a step-by-step guide on how to get set up and registered.
Built-in Security Technology
The app has a built-in security technology that keeps banking details private and safe. The use of the latest security measures keeps the money and details of a customer safeguarded against cybercrime. The first and most significant built-in security feature of the app is Express Logo.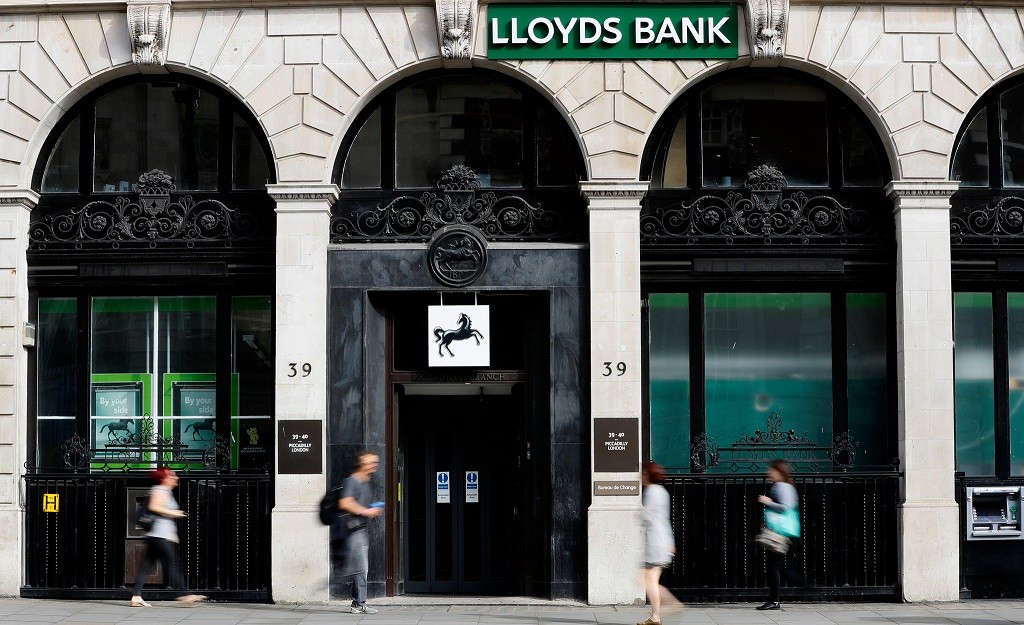 With this, a user can securely log on to the profile either with a fingerprint, face ID from iPhone X, or with three characters from memorable information. Additionally, there is a feature of Time-Out and Encryption which enhances the aspect of security for bank's customers.
Apart from applying for a credit or debit card, the app also ensures safety in the event that a user has lost their card or forgotten their PIN. There is a handy feature in-app that quickly allows a user to freeze or unfreeze the transactions done through debit or credit cards.
Automatic Form Clearance
Filling out the application form for credit cards on the app also comes with a special security feature.
Credit card applications can contain personal and sensitive information that some may feel wary about sharing over an app or online.
With the Automatic Form Clearance feature, the application form will be completely wiped if the applying process stays inactive for a certain amount of time. this means you don't have to worry about your personal information being suspended on your phone all in one place.
How to Download
The Lloyds Bank Mobile Banking app is free to download on both Google Play Store and App Store. Though it contains ads, the additional bug fixes and the latest security updates make it very user-friendly. To date, there are more than 5 million installs on Google Play Store.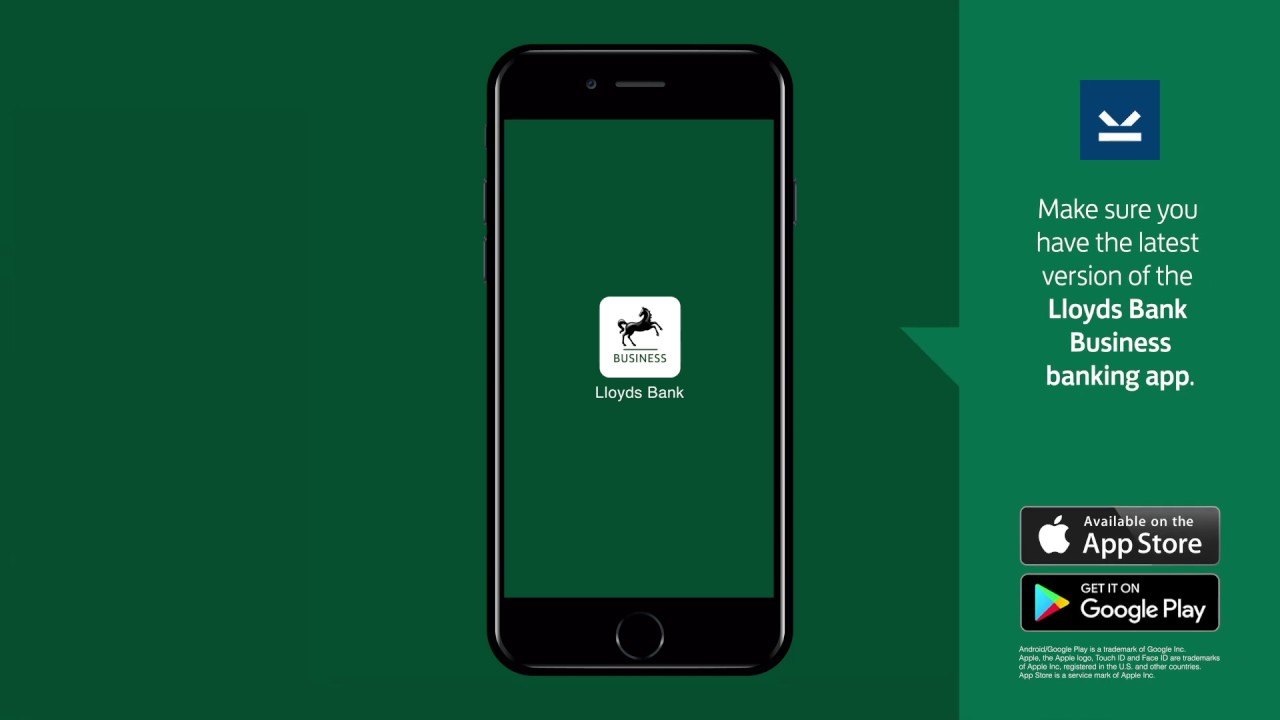 In the case of iOS devices, the app is only compatible with iOS 11.0 or later. It can be downloaded on iPhones and iPad on the Apple App Store by searching for the application in the search bar and selecting the appropriate option from the results. Then, click 'Get' to begin installing. The user has to confirm the installation with a Touch ID or passcode.
To download the app on Android phones or tablets 7.0 or up, it is required to open the Google Play Store and fill in the name of the app in the search bar. After reaching the app's page on the store, click on the Install button download to your smartphone device.
The Lloyds Bank Mobile Banking application is not compatible with older versions of Android and iOS devices. Therefore, it is recommended to check the details on Google Play Store and App Store to know if it's compatible with your device.
How to Use the App
After an individual has installed the Lloyds Bank Mobile Banking application on his or her Android or iOS device, the next is to complete the registration to access the features of internet banking. If someone has not registered for internet banking, it can be completed on the Lloyds Bank website.
The second step is to open the app and fill in the internet banking details to log on. A security setup will require certain confirmations. Follow the prompts for requested security information which will help keep your account safe and secure.
To complete the security check, select a number to let the bank contact you to provide a 4-digit security code. The user will be asked to read out the code or key it on the phone when the bank calls. Afterward, tap the code to continue running the app to enjoy the mobile banking experience.
How to Apply
There are two simple steps to apply for Lloyds Platinum Purchase Credit Card on the mobile application, which are checking the eligibility and selecting which card you want to apply for. An individual is eligible for a Lloyds Bank Credit Card if he or she is a UK resident and aged 18 or above.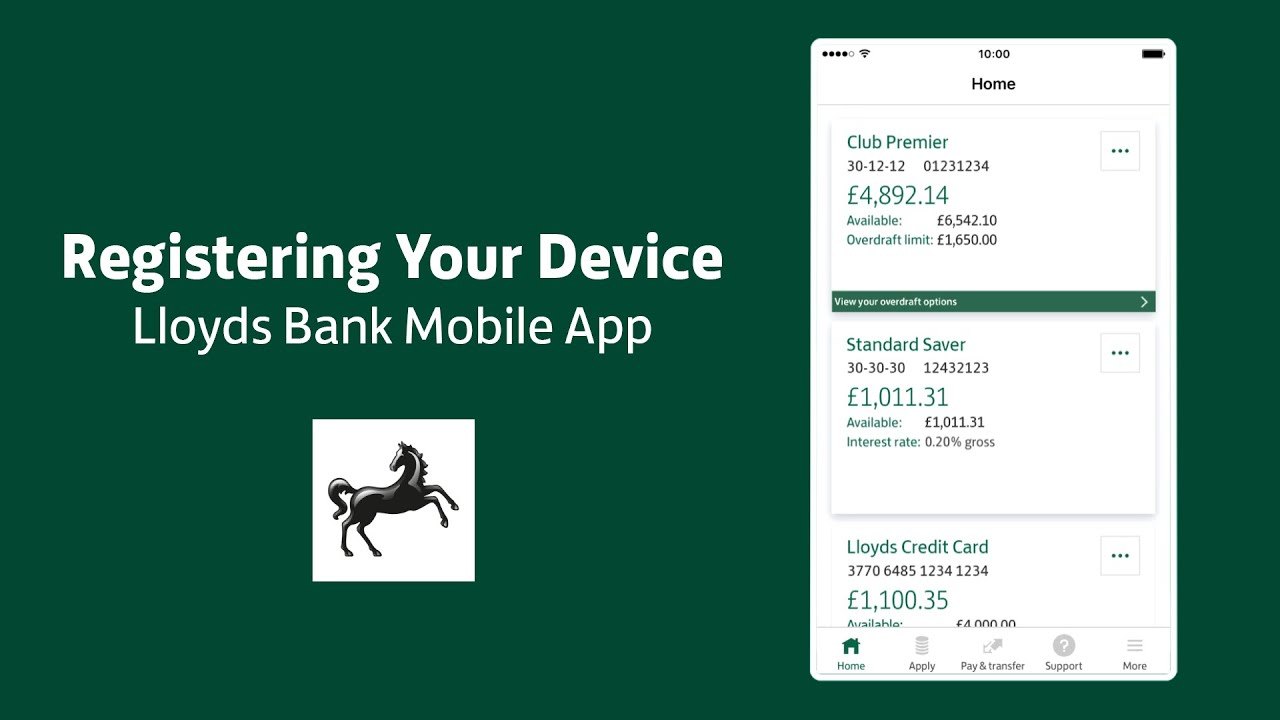 The applicant must be free from bankruptcy, County Court Judgements (CCJs), and Individual Voluntary Agreements (IVAs). In addition, they must have a regular annual income and not be unemployed or a student.
After an applicant has completed the One Check and selected the respective credit card that he or she wants to apply to, the next is to simply follow the on-screen instructions. To complete the step, fill out the rest of the form as required. Subsequently, the bank will evaluate the credit card record for approval or rejection of the application.
It is important to note that if a person has already been rejected for Lloyds Platinum Purchase Credit Card within the last 30 days, he or she is not eligible to apply again until the one-month time frame has passed.
Rates and Fees
Here is a comprehensive list of the rates and fees attributed to the Lloyds Platinum Purchase Credit Card. It is important to be aware of and review the terms of any credit card prior to applying.
Annual Fee: £0
Representative APR: 19.9%
Balance Transfer Fees: 2.5% for the first 90 days
Interest on Balance Transfer: 0% for the first 20 months
Arrangement Fee: £0
Early Repayment fee: £0
Late Payment Fee: £0
Disclaimer: There are risks involved when applying for and using credit products. Ensure you consult the bank's terms and conditions page before agreeing to anything.
The Bottom Line
I feel that the Lloyds Bank Mobile Banking application is an impeccable solution for customers. The extensive, state-of-the-art features of the app make it easy for users to access both basic and advanced banking facilities at the fingertips. Not to mention that the safety and privacy features keep your personal banking your personal business.
Applying for Lloyds Platinum Purchase Credit Card is also quite convenient with this Lloyds Bank mobile app. For individuals who are keen to enjoy 0% interest on bank transfer for an initial 20 months, it's high time to take a step forward by downloading the Lloyds Bank app and starting an application from your mobile device.